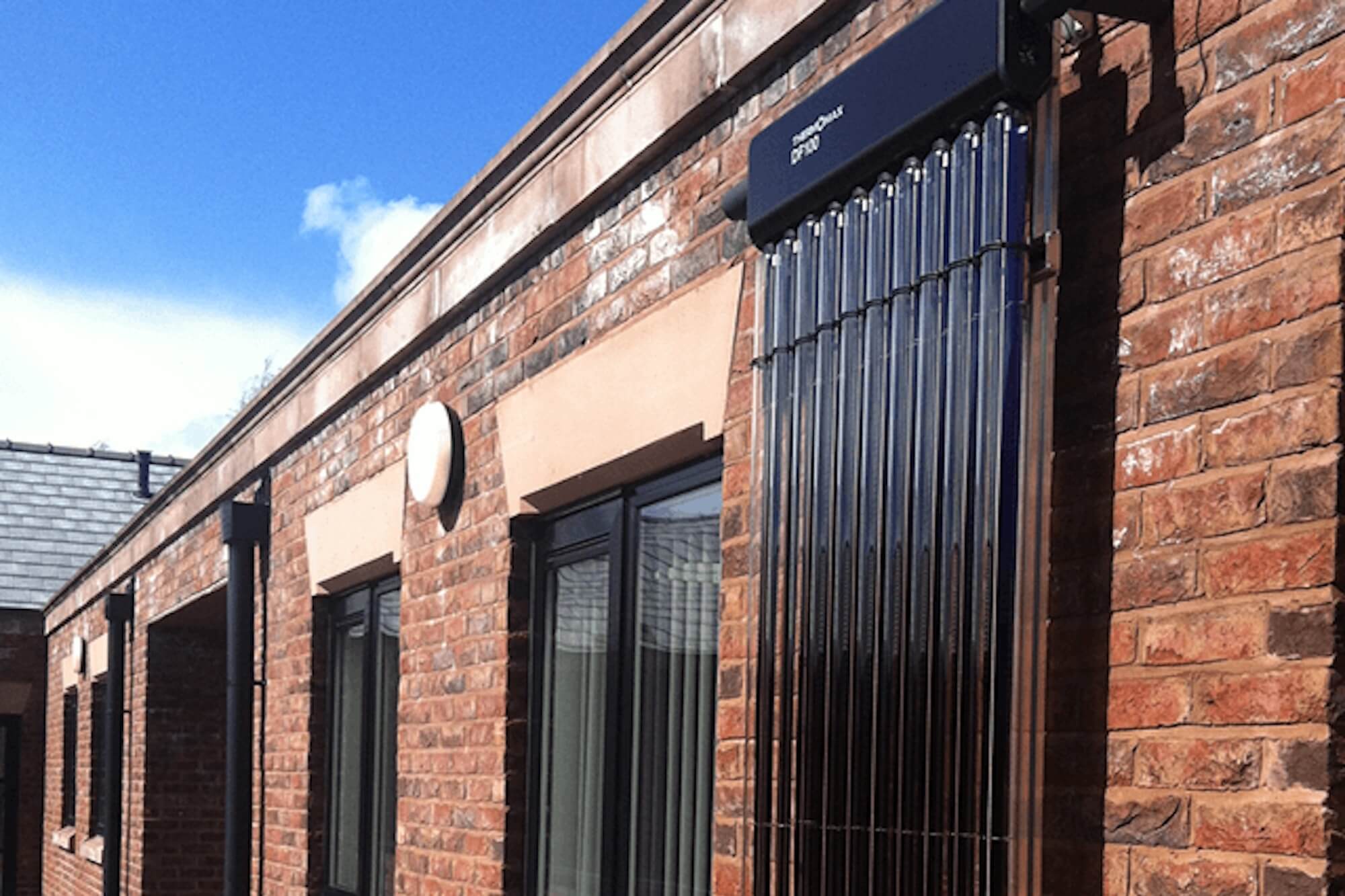 Solar Thermal Heating Solutions
At Jigsaw FM, we can provide industrial and commercial solar thermal heating solutions in Chester, Cheshire, and throughout the North West, which are designed to help you to heat your water using the sun's energy. Investing in our solar thermal solutions can get you earning 9.2p from the Government for every kilowatt of heat energy generated from our solar thermal systems.
From farms and doctors' surgeries to hospitals and factories, there are a number of environments where switching to renewable energies could make a significant difference to both your energy consumption and your commercial heating bills, and harnessing the sun's energy is the most efficient way of doing this.
Commercial solar heating systems feature the same components as those used in domestic properties, but these components, such as the thermal storage, heat exchanger, and piping are simply larger. These parts are proportional to the collector array, which is used to preheat the water, and which is supported by a backup heater to ensure that you will always have access to hot water, even on a cloudy day.
Solar water heating is suitable for use in a wide range of commercial environments. Jigsaw FM has set up solar thermal systems for a variety of different clients. Locations, where this technology can be implemented, include; hotels, restaurants, apartment buildings, car washes, recreation centres, senior citizen residences and hospitals.