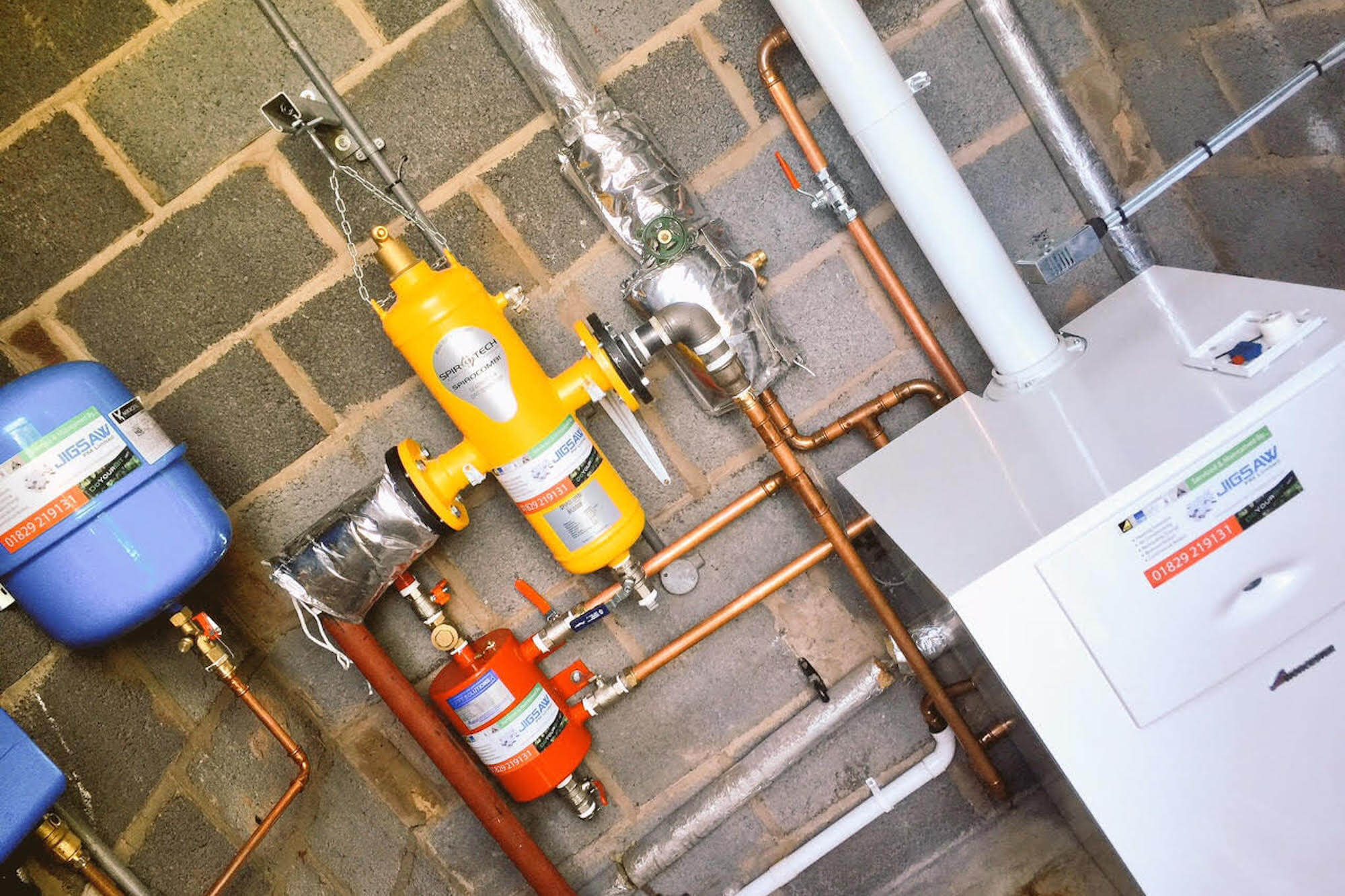 Commercial Boilers Chester – Repairs, Maintenance & Installation
Jigsaw FM are specialists in the installation, maintenance, and repair of all types of commercial boilers in Chester, and the surrounding areas within Cheshire and the North West of the UK.
Did you know? Boilers account for approximately 60% of the carbon dioxide emissions, in a gas heated office!
By having a new high-efficiency condensing boiler with full heating controls, in your commercial property, you could significantly decrease your carbon dioxide emissions, which would also save money in the process – Win, win!
If you want to lower your commercial energy costs, whilst doing your bit to reduce the carbon footprint of your business, Jigsaw FM can provide the right commercial boiler you need to update your premises, and do your bit for the environment!
As the current lifespan of a boiler is around 15 years, choosing a heating system with a high efficiency condensing boiler with the correct heating controls can make a huge difference to your heating bills.
What is a high-efficiency condensing boiler?
A high efficiency condensing boiler works on the principle of recovering as much as possible of the waste heat which is normally wasted from the flue of a conventional (non-condensing) boiler.
The best high efficiency condensing boilers convert more than 90% of their fuel into heat, compared to 78% for conventional types.
Heating from renewable energy sources
If you really want to reduce your carbon footprint and make big savings, use your new boiler in conjunction with a solar panel. Click for more on solar thermal energy.