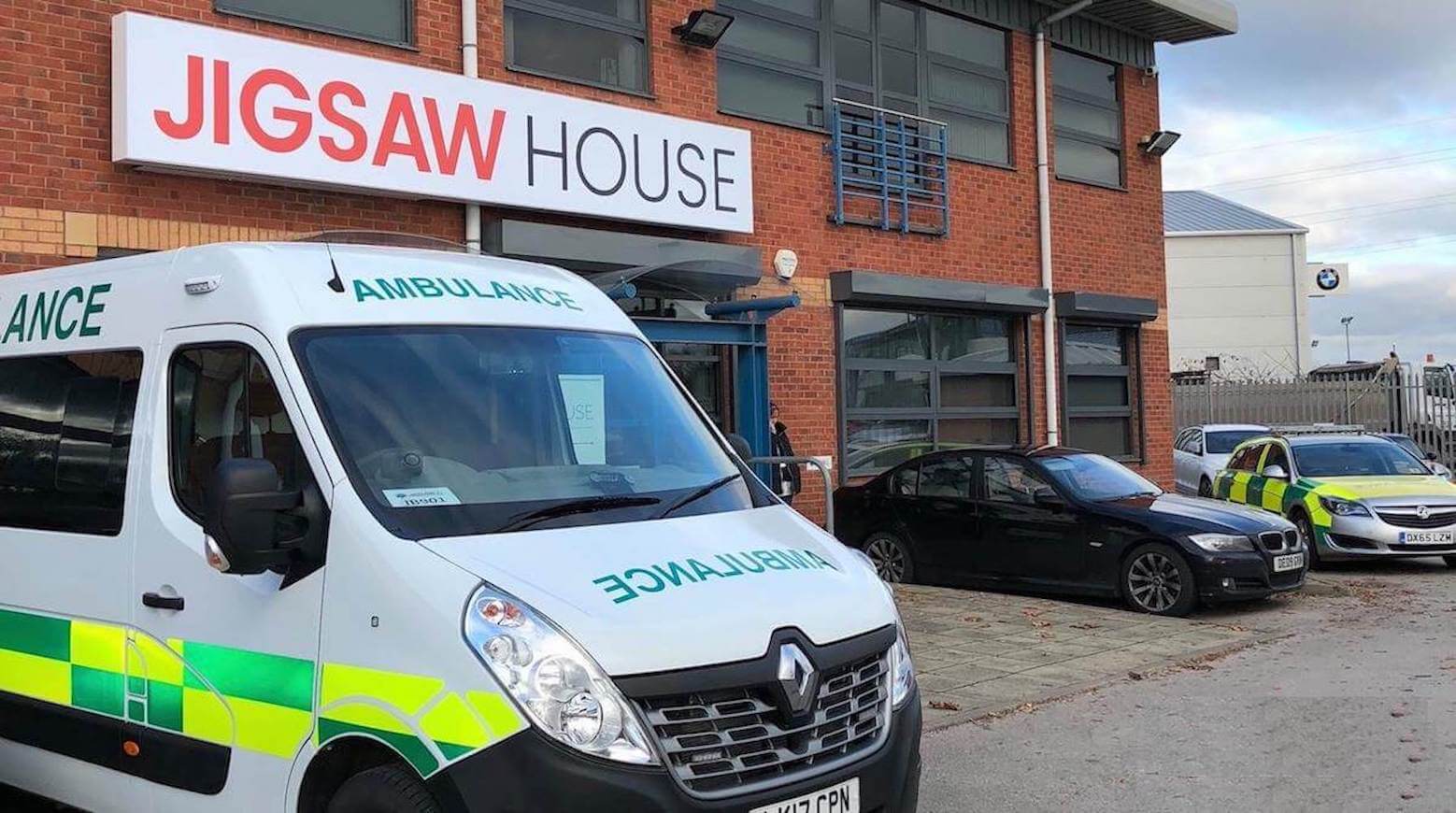 "Since we moved into the new office Jigsaw Medical has gone from strength-to-strength with new staff, new clients, and new businesses within the group, however, our heating systems was historic, and we didn't have an air-con, not ideal for a company renowned for its embracing of technology and innovation!" CEO, Chris Percival
air-conditioning
Office Air Conditioning
Contact Us
Jigsaw Medical: Commercial Air Conditioning System Chester
Jigsaw Medical is one of the UK leaders in medical services, offering a range of services for the commercial, media, events sectors and the NHS. Divided into three clear entities, Clinical Services, Training and Education, and Special Projects they are committed to delivering clinically focused, harmonised solutions to both our NHS & private clients.
Having recently moved into a brand new 10,000 square foot building just outside Chester near Cheshire Oaks, they were in desperate need of a new cooling and heating solution for their office and staff.
CEO, Chris Percival said:
"Since we moved into the new office Jigsaw Medical has gone from strength-to-strength with new staff, new clients, and new businesses within the group, however, our heating systems was historic, and we didn't have an air-con, not ideal for a company renowned for its embracing of technology and innovation!"
This is where Jigsaw FM came in! We worked with Jigsaw Medical throughout the job to install a modern heating and cooling system that works for them. Firstly we went to their offices to complete a site survey and calculate the required kW (kilowatt) for the entire office.
We then installed 4 high-efficiency Hitachi 4-way ceiling cassettes with computerised controls that help regulate temperature, air-flow, and fan direction, and ensured that the outdoor unit was installed at a height that prevented passing damage from passing lorries and ambulances, and also from vandalism or theft.
We also installed a condensation drain on both indoor and outdoor as per manufacturers requirements to take any condensation to the outside.
Finally, we commissioned the unit according to/in line with F-Gas regulations to ensure that the ceiling cassette was fully operational and reversed its cycle (went from cold to hot) as it should.
"Since we moved into the new office Jigsaw Medical has gone from strength-to-strength with new staff, new clients, and new businesses within the group, however, our heating systems was historic, and we didn't have an air-con, not ideal for a company renowned for its embracing of technology and innovation!" CEO, Chris Percival
Office Air Conditioning
Contact Us